This post is also available in: Français (French)

The new narrative system of Interstellar Initiatives will be back this July the 4th, with a second opus: The Enclave!
While the first story, Bridging the Gap at the beginning of May, was met with mixed sentiments, Frontier claims to have listened to and taken into account our feedback to produce an enhanced experience.
The problems we encountered: First, the English only and Forums only vote to choose an arrival system at the Guardians, followed by a week of waiting for the Megaships and Outposts to settle without the support of the players, then a week of search for Guardian artefacts on the surface in Solo mode because the Open was overcrowded. As a grand finale, a week of fighting between two factions whose history had been well developed… to get an AX Multicannon that we already had. Same stats as the Multicannons, but we can farm materials to turn it AX.
Contrary to what I thought in The Outpost #115, regarding the next Interstellar Initiative being about the Alliance — Because of all the Galnet news we received about the Alliance president and the murders —, it will in fact be a narrative plot centered on the Thargoids, Barnacles and Meta-Alloys. As you may have noticed, it is now more and more difficult to synthesize Meta-Alloys on Darnielle's Progress of the Maia system, and the Barnacles are too widely exploited so that the commodity becomes very rare. This scarcity is expected to increase as of July 4, according to the details from the article The Enclave on the official forums.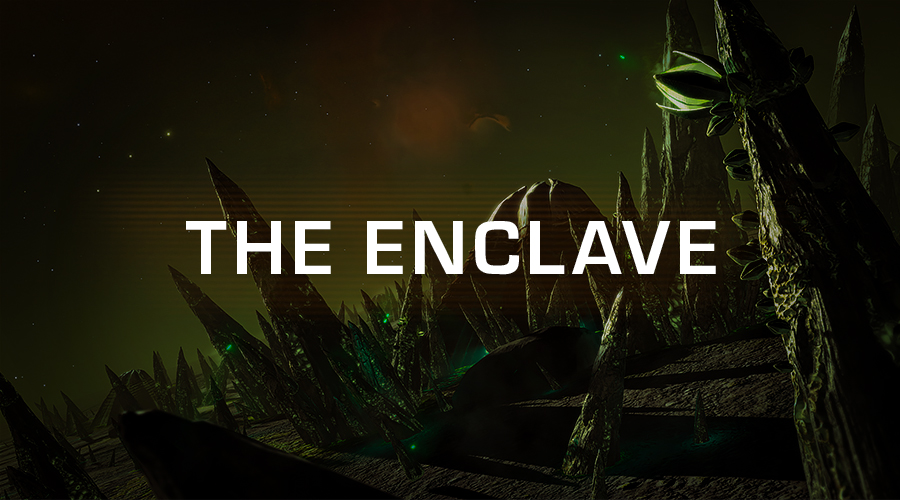 Meta-Alloys Reportedly Growing Scarce
Aegis Research has issued a statement amid growing concerns that meta-alloy harvests in the Pleiades Nebula have slowed dramatically. A number of sources claim that Thargoid barnacle sites have recently ceased producing materials.
The situation was addressed by Professor Alba Tesreau of Aegis Research:
"Thargoid structures remain poorly understood, so we can only theorise why the barnacles in most Pleiades systems have grown barren. Our leading hypothesis is that these sites have been over-exploited in recent years, and humanity has simply exhausted this resource. What is certain is that meta-alloys are both a valuable commodity and a vital component of anti-xeno technology. It is of paramount importance that we maintain the supply of this material. Therefore, Aegis Research is spearheading an initiative to identify an alternative source. We ask the galactic community to support us by providing exploration data, in the hope this leads us to undiscovered barnacle sites."
What do you expect from this new Interstellar Initiative?
With the small development team dedicated to 2019 content, I hope we will get fresh and original content!