This post is also available in: Français (French)

Pilots,
Let's Recap the months of May & June for Elite: Dangerous.
Check it out, "The Outpost #115" is ready for you!
We are currently working on the development of the website with https, optimizations, site speed (x3), 100% compatible with mobiles, night/day themes and other enhancements! You should be able to enjoy it for July.
Don't forget that you can now report the bugs you've experienced in-game in the new Issue Tracker!
Follow us on Twitter @RemlokEN, and join the community on Discord.
Or you can also directly follow me on Twitter @NicouLenny.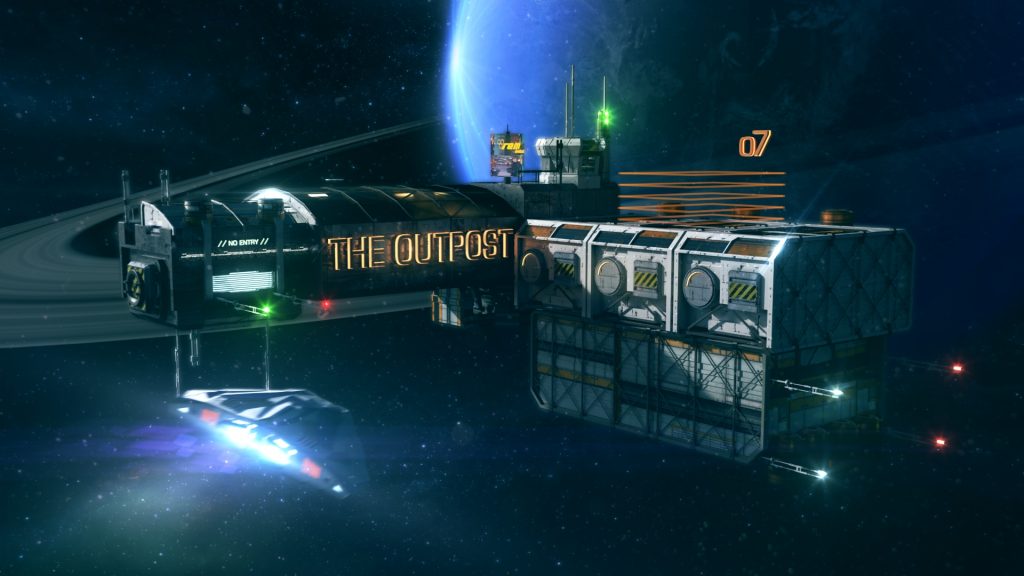 Frontier News
Elite: Dangerous – Second half of 2019
Here we are, mid-June 2019… so we did half of the year!
This said, from today we should have another full year to wait before getting the big update that should revolutionize Elite: Dangerous, a new era, in mid-2020.
What did we get for the moment, in 2019?
Accessibility tools for new players such as the new on-board computers and the enhanced navigation panels;
A complete and very detailed Pilot's Manual, very practical for the beginners;
An improved trading screen that benefits all players;
BGS balances & tweaks, some of which were set up in silence, in order to improve the last setbacks of the Background Simulation from Update 4, 2018;
And a first Interstellar Initiative, whose success is questionable… but many feedback have been made & they were read by Frontier. We hope for an improved iteration of the next II. With one week of voting only in English via the forums, a week of waiting for the Megaships and Outposts to magically pop up in-game, a one-week search for Guardian artefacts on the surface in solo mode as the open was overcrowded, plus week of fighting for a Multicannon AX… whose tracker is not displayed on the UI (known bug) and the synthesis of Guardians Grind to change the ammunition to AX has been copied from the standard Multicannons (it is written standard ammunition instead of AX ammo) without paying attention… we hope for something GREAT for the next edition in July, making justice to the great new system that was announced.
As announced by Frontier, the first two updates of 2019 will be designed to help the new players better understand the game through the addition of new modules, tools and through systems simplifications. With a first update in April, we should get a release of the second update for July.
Indeed Will Flanagan, Community Manager for Elite: Dangerous, has announced that he is currently filming a video for the company. No doubt this is a video presentation of the content Update July. I think we should get an announcement for the next content in the next two weeks.
What will we get during this second part of 2019?
In the near future < a month:

A second Interstellar Initiative, bringing a new story supported by features, in theory. Prior to II 1, several Galnet articles highlighted the Thargoids and the research for new Guardians technologies to fight them. Currently, many articles are highlighting the plans of the president of the Alliance, Gibson Kincaid… this said, he was impeached and found guilty with Admiral Yamamoto and the President of the Bank of Zaonce regarding recent assassinations of several personalities, including Fazia Silva who could have been elected president. So II 2 might be based on the Alliance.
New features, modules, simplified systems to help the newcomers.
More fixes brought to the game. I noted that since the start of the year 2019: 2201 bugs were reported + 47 actually under investigation + 32 fixed which is to me pretty low. 5 bugs per month, they will have to boost this up if they want Elite to be bug-free before the next big update lands.

From October/November:

Additions to the game for all types of players. Only two updates are focused on beginner players.
Xeno Materials Traders – Inadvertently added by Frontier in the April Update… Too Soon?
Enhanced icy planets – Confirmed
Squadrons Fleet Carriers – Confirmed
FPS Combat "Space Legs" – Not Confirmed, "leaked"
Thargoid variant, surface – Not Confirmed, "leaked"

Base Building – Not Confirmed, "leaked"

Other things not leaked… that should interest you for this year and/or next year. There are surprises, small or big. For my part I hope for great stories, thanks to the now three specialized scenarists employed by Frontier for Elite: Dangerous!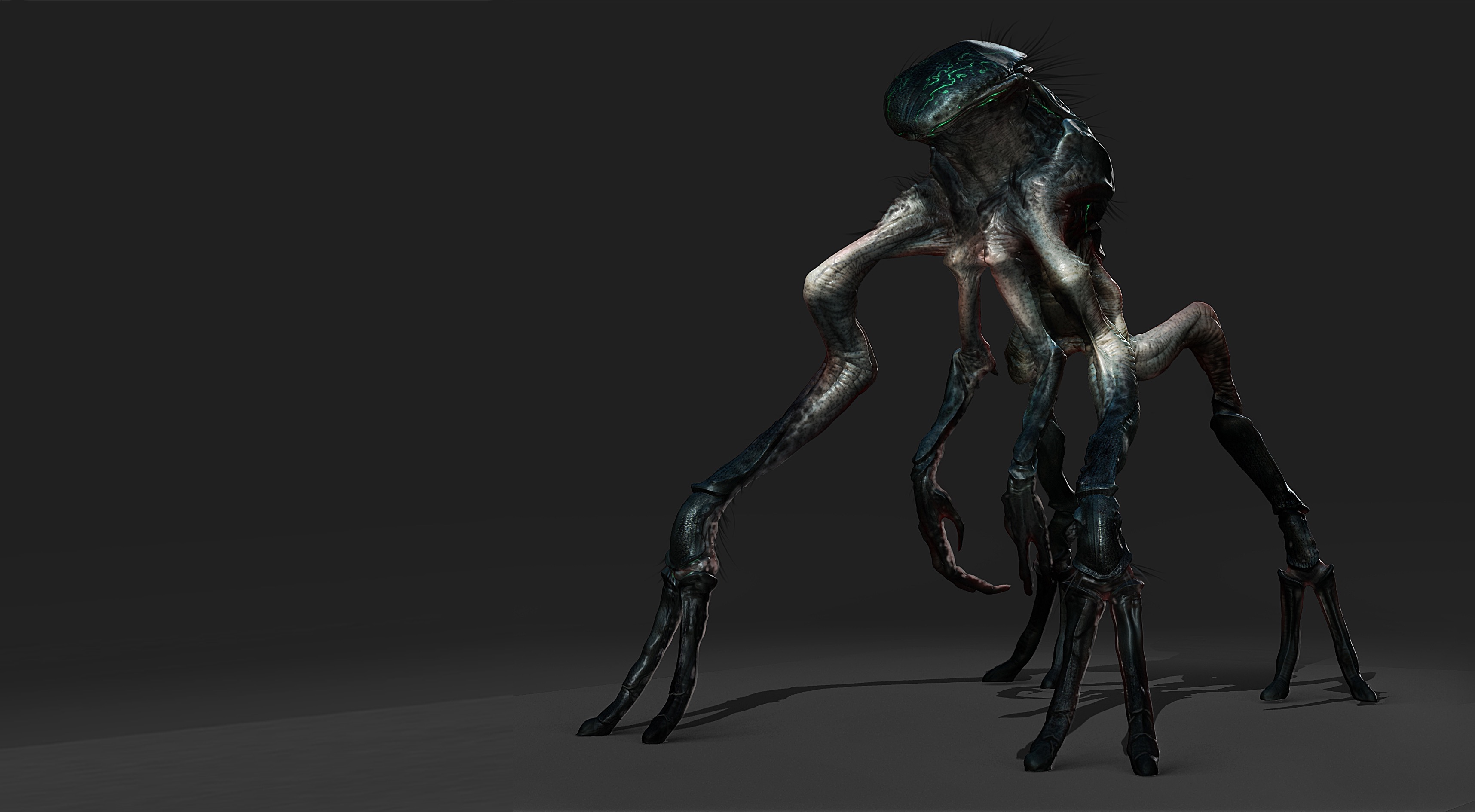 In all cases, Frontier Developments currently experience an excellent economic health, a booming market and they also obtained a rise in wages (global or maybe some profiles only) via a leaked document.
They also got a new Publishing partnership with Haemimont Games, developers of Tropico and Surviving Mars. The game resulting from this cooperation should be released in two to three years, and it could match with another leak marking this future game as a real-time strategy game; Which would also match with the types of games developed by Haemimont. This is the very first Publishing partnership, and Frontier hope to get many more. This is only the first step to the growing Frontier's publishing business with third party titles. – Source, LondStockExchange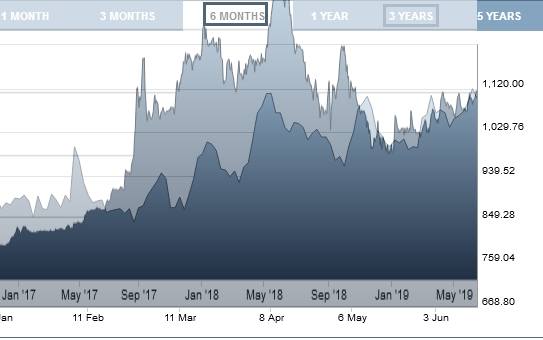 Remlok Community
I wanted to clarify something that often comes back to me about Discord — a platform where users can discuss about various topics together on written / vocal servers — I'm administrating the Remlok Community Discord. Although mainly about Elite: Dangerous, this is a multigaming server where all players from all factions & games can discuss together about different topics and / or hop into multiplayer games with our community.
Of course, the Elite player group "Remlok Industries" is hosted on this server, but it is also the meeting point of other players groups, from various games, and a place where we can have fun and chat together.
Among other things, this is what the Remlok Community Server offers:
An administrated and moderated server, allowing every users to access a place where the atmosphere is great and safe;
Elite: Dangerous. As the main game, we are offering FR and/or EN channels including:

News
Players events & collaborations
Written & vocal channels + images/videos/medias
Refueling, limpets and repair services, and even an escort for when you're back from long expeditions to help you protect your data (FR only for now)
Bug Reports
Galnet Audio FR, each Galnet news dubbed in French. If you want to dub it in English, let me know!
EDRPG-RI, a Roleplay space under the official rules of Elite: Dangerous Roleplay Game (FR only for now)

Multigaming. With a wide range of games from Rocket League to The Elder Scrolls Online, Sea of Thieves or For Honor, Remlok members can find other players for the 23 of our favourite games. And if that's not enough, everything is flexible and 8 channels per categories are also available.
Community. So we can chat about everyday's life, cooking, painting and topics that matter to us.
We're supporting your players group. We can provide you with private and flexible channels for your players group. Contact me via Discord.
And more! We are over 450 active members, including a dozen of English folks! Feel free to join us and play together: https://discord.gg/M4HYAdA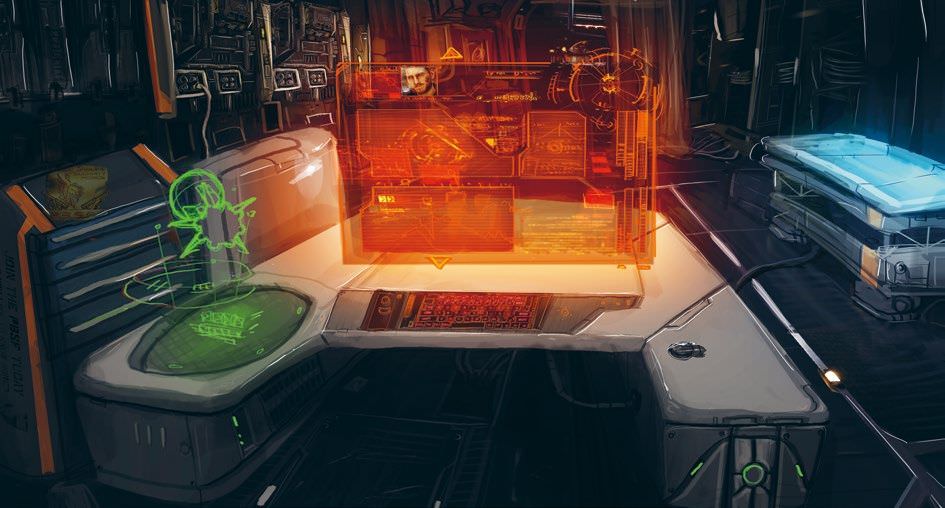 Powerplay and Lore
Powerplay, continues to operate in game and the powers compete on a variety of military, economic and political fronts to gain new territory and expand their influence on the human world.
Galnet.fr proposes the latest news from the galaxy!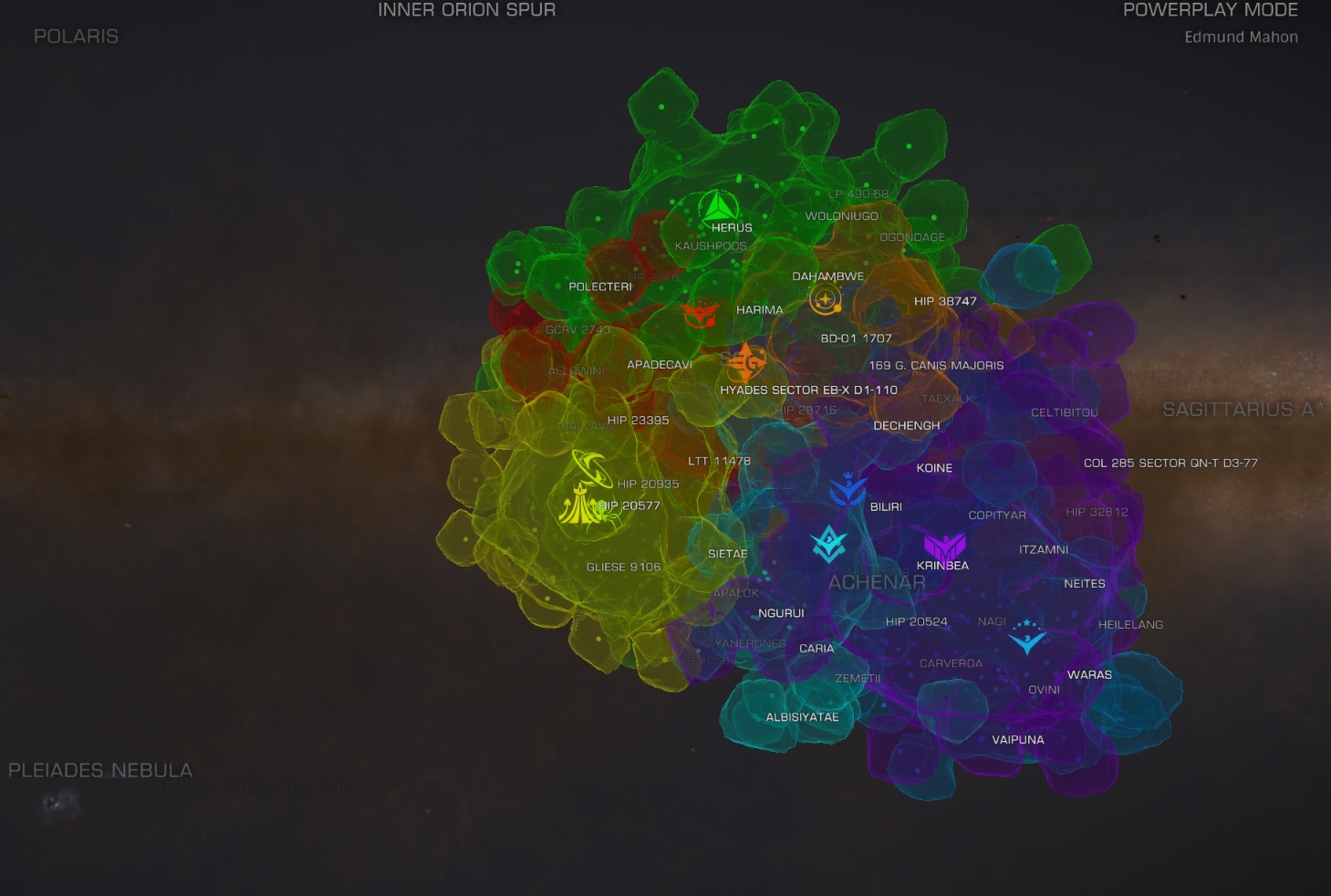 ◘ 23 May 3305 – A successful appeal by Zende Partners for Guardian commodities has led to the appointment of a technology broker at The Prospect, where Guardian modules are now available. The initiative has seen a marked increase in violence in the Synuefe EN-H d11-96 system, however, recently established as a hub of Guardian technological research. Freya Taine, CEO of Zende Partners, made this announcement:
"Shortly after our company deployed a megaship transport service connecting Zende and Guardian space, our convoys came under attack. We have evidence to suggest that Segnen Exchange is responsible for this flagrant attempt to undermine our efforts. I call upon the galactic community to assist Zende Partners in removing this threat to our operation. Our plans to begin production of an Advanced Multi-cannon can proceed once Segnen Exchange's disruptions have been dealt with."
Cedrik Stone, CEO of Segnen Exchange, submitted this statement in response to the accusations:
"Zende Partners apparently intends to control the trade of Guardian commodities in Synuefe EN-H d11-96, which is perhaps why there is violent resistance to their operation. My company would only ever respond to threats with an appropriate level of self-defence. In order to reestablish peace and protect our research into new Guardian-human technology, we ask independent pilots to support Segnen Exchange vessels in the system. Securing a permanent presence will allow my company to complete work on an Advanced Dumbfire Launcher on schedule. Our newly established outpost, Indigo Dock, will serve as our base of operations in these efforts."
The two factions have set out campaigns in Synuefe EN-H d11-96, to take place between the 23rd and 29th of May 3305.
◘ 25 May 3305 – There has been much speculation about starship technician Gan Romero, whose dreams are believed to have directed him to steal a ship from a starport hangar. On the Rewired network, independent journalist Flint 'Firemaker' Lafosse offered this analysis:
"Romero's dream journal entries were very similar to Jasmina Halsey's visions after the Starship One incident three years ago. Was this lowly grease monkey in touch with the same 'caretakers of our galaxy' that Halsey claims spoke to her? Sure, it could be coincidence. Maybe even a shared psychological disorder. But it seems possible that Halsey and Romero were telepathically contacted by the same incorporeal intelligence. You can see why they might want to talk to a Federal president. But a starport technician? What's so special about Romero? If he's telling the truth then who knows how many more ordinary people have heard these summons from 'bodiless voices' over the years?"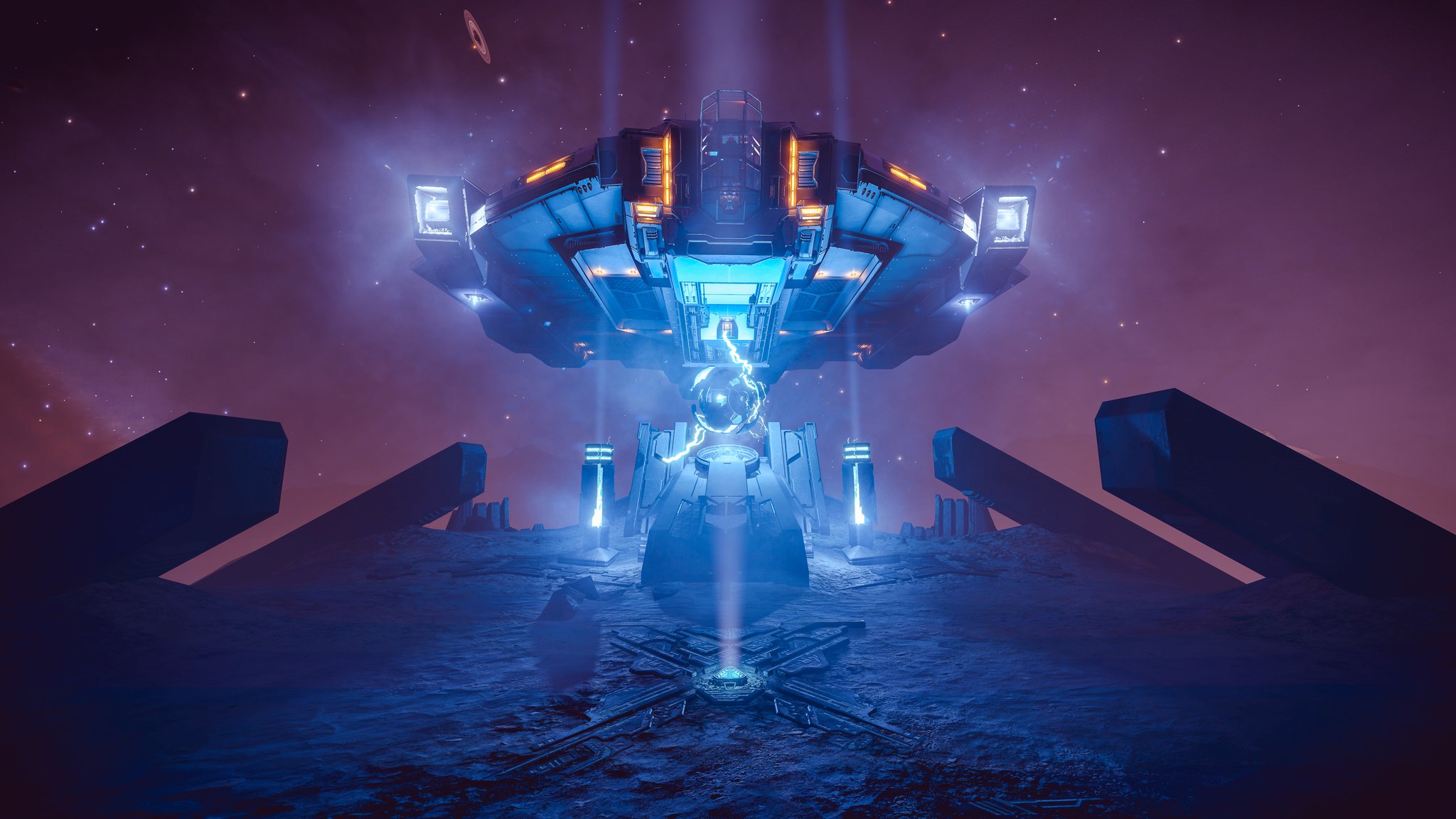 ◘ 1 June 3305 – Admiral Frederick Yamamoto, head of the Alliance fleet in Zaonce, has been charged with the assassination of former presidential candidate Fazia Silva. The shocking statement was delivered by Tashmira Silva, who became CEO of Silva Holdings Inc after her sister's death:
"When the inquiry into Fazia's murder closed, I hired the Wallglass Investigations Agency at great expense to uncover the truth. They identified that a professional assassin with a background in the Alliance Defence Force was responsible. Unravelling a complex trail of financial evidence and encrypted communications led directly to Admiral Yamamoto. He personally arranged to have Fazia killed during the presidential election campaign, presumably to remove her political threat to his friend Gibson Kincaid."
Alliance Interpol recently verified the Wallglass report and has now detained Yamamoto pending trial. The Zaonce fleet has been placed under the joint command of the Council of Admirals.
There has been no comment from President Kincaid.
◘ 7 June 3305 – The Alliance Tribune has revealed that Admiral Frederick Yamamoto has committed multiple crimes at the behest of Alliance president Gibson Kincaid. In a detailed report, journalist Vanya Driscoll said:
"As part of a plea bargain to avoid life imprisonment, Yamamoto has provided Alliance Interpol with data regarding actions carried out on the direct orders of President Kincaid. Along with the assassination of presidential candidate Fazia Silva, Yamamoto arranged to murder, injure and intimidate many others to facilitate Kincaid's rise to power. The admiral coordinated his efforts with a number of influential corporate, military and political figures, who allied themselves with Kincaid in exchange for certain advantages. This included a Bank of Zaonce senior director, who illegally redirected funds to bankroll Kincaid's re-election campaign. Kincaid's ultimate aim was to transfer executive power from Alioth to Zaonce, establishing a base of support to eventually become the supreme ruler of the Alliance. But with such a detailed and damning testimony from Yamamoto, it seems impossible that his presidency can survive these revelations."
◘ 33 June 3305 – President Gibson Kincaid has been removed from office after a majority vote in the Alliance Assembly, following charges of treason, murder and corruption. The date of his trial is expected to be confirmed soon. Alliance Interpol confirmed that Kincaid was detained while attempting to flee his personal estate on Zaonce. A firefight broke out between Interpol agents and emissaries from the Office of the Alliance President, acting as Kincaid's personal bodyguards. Several fatalities were later confirmed. A number of influential corporate and political figures who supported Kincaid's conspiracy to gain executive control of the Alliance have also been arrested, including a senior director at the Bank of Zaonce. Prosecutions are expected to rely heavily on the recent testimony of Admiral Frederick Yamamoto and a detailed report provided by the Wallglass Investigations Agency. Tashmira Silva, who privately commissioned the report, told the media:
"I am satisfied that Kincaid will at last face justice for his crimes, including my sister's murder. Fazia championed fairness, and succeeded as an entrepreneur by believing in others, she would be pleased to know that the Alliance has been purged of such a corrupt presence."


Community Goals
Community Goals allow the community to work together on an ongoing project. Fight, trade, smuggle, explore and help the factions and super powers to achieve their goals.
There is no good or bad sides, write your stories in Elite: Dangerous while earning credits!
◘ Demande de Evangeline's Elite Expeditionary Force (Transport)
Localisation : Chu City | Shana Bei
Objectif : Délivrez des Superconducteurs, Composants d'Ordinateurs et Membranes Isolantes.

Récompenses : Crédits

Progrès : 3/8
Jusqu'au : 20 juin
Histoire : L'Evangeline's Elite Expeditionary Force entend construire un méga-vaisseau dans les cieux de Shana Bei.L'archange Evangeline, à la tête de l'organisation, nous a fait part de sa vision :« Le futur méga-vaisseau EFS Archangel ne sera pas au service exclusif de la Fédération, mais à celui de la communauté galactique tout entière. Véritable centre d'opérations militaires mobile, l'EFS Archangel nous permettra de voler au secours de tout système en détresse, comme de porter le combat en territoire ennemi. Ensemble, nous ferons de l'EFS Archangel non seulement un refuge inexpugnable, mais aussi une plateforme d'échanges commerciaux et un lieu dédié au partage de la connaissance. Longue vie à l'humanité ! »Dans le cadre de cette campagne, la faction invite les commandants à livrer des supraconducteurs, des composants d'ordinateur et des membranes isolantes à Chu City, dans le système de Shana Be. Naturellement, les pilotes répondant à cet appel seront récompensés en conséquence dès la fin du projet.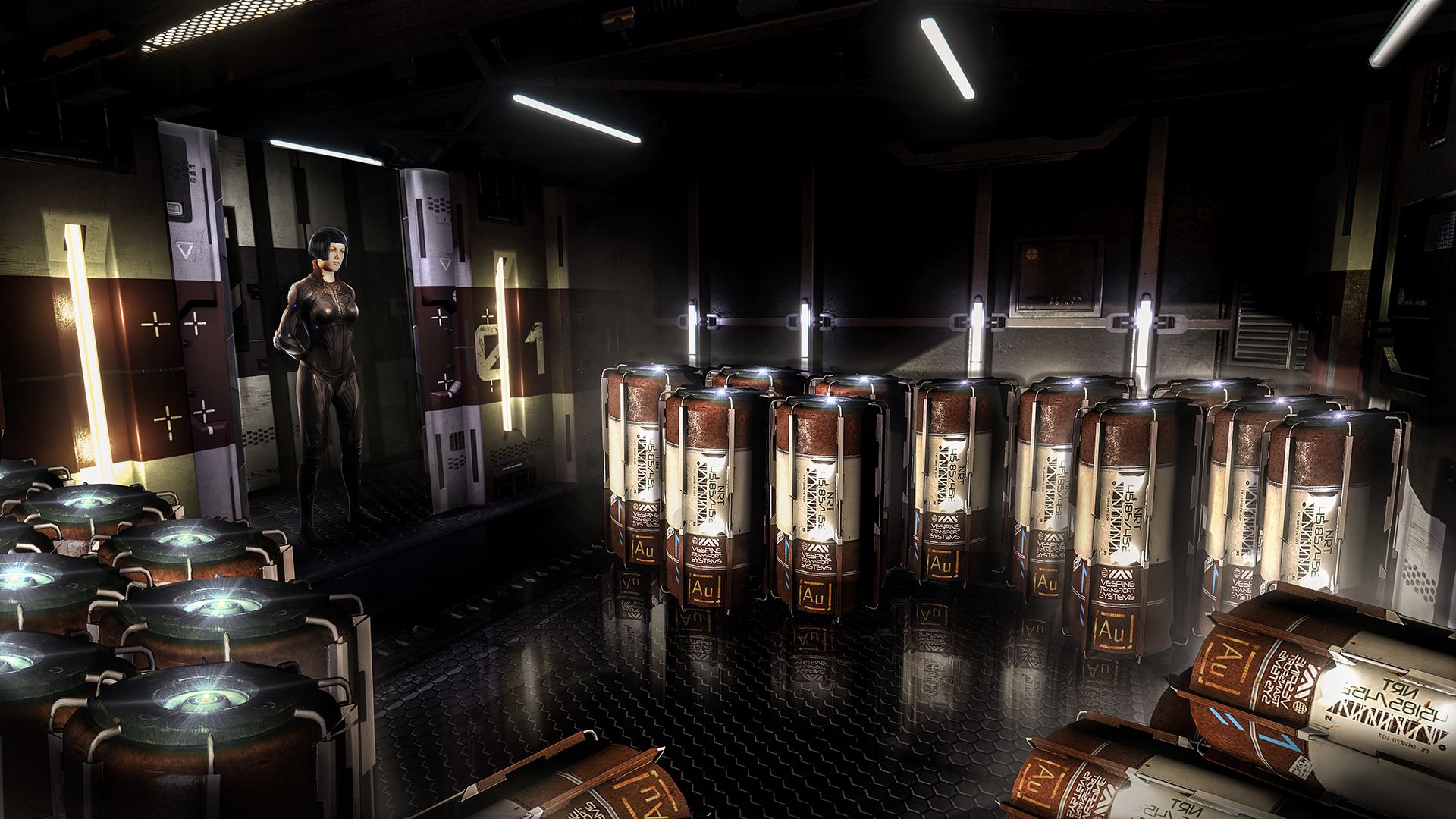 Pics of the Week
Feel free to send me your prettiest images and videos via Twitter, Discord or directly in the comments!
Check out the wonderful pictures from Madaxo, Placyde,BeetleJude, Zer0axis, Rheeney, Phoebia, Cory, HewoIneedaCookie, Daesglaar, S0rkvild, Mr Yotsuya, DasExorcist, Lukatom and EllieVader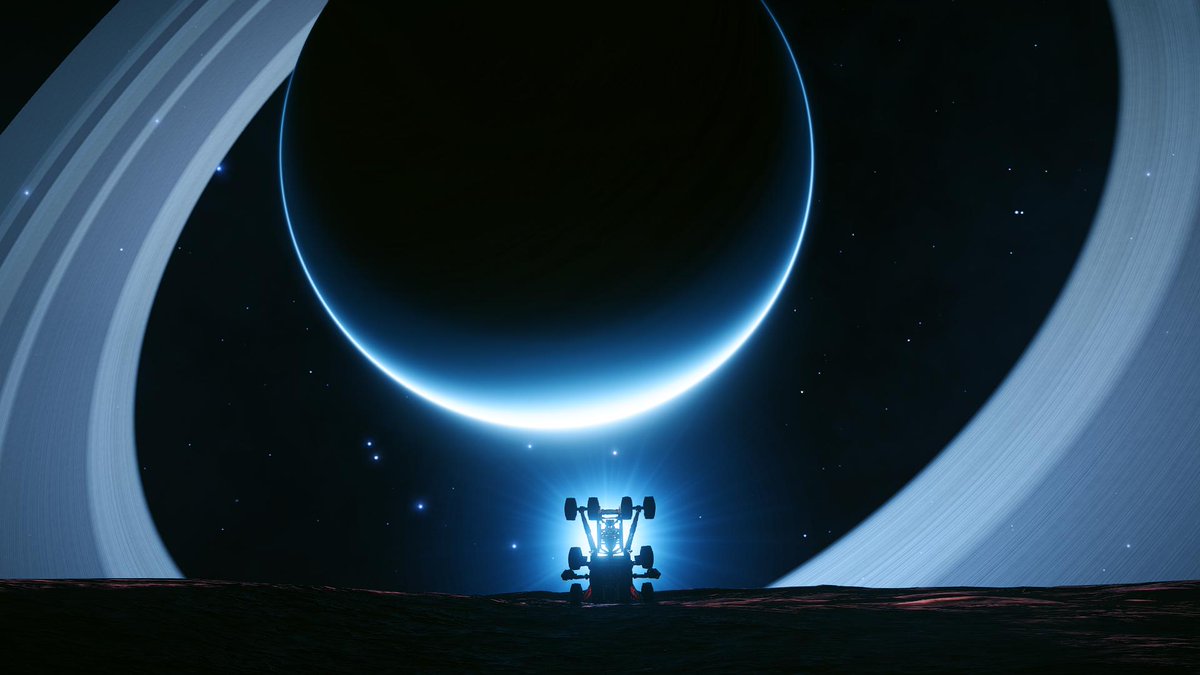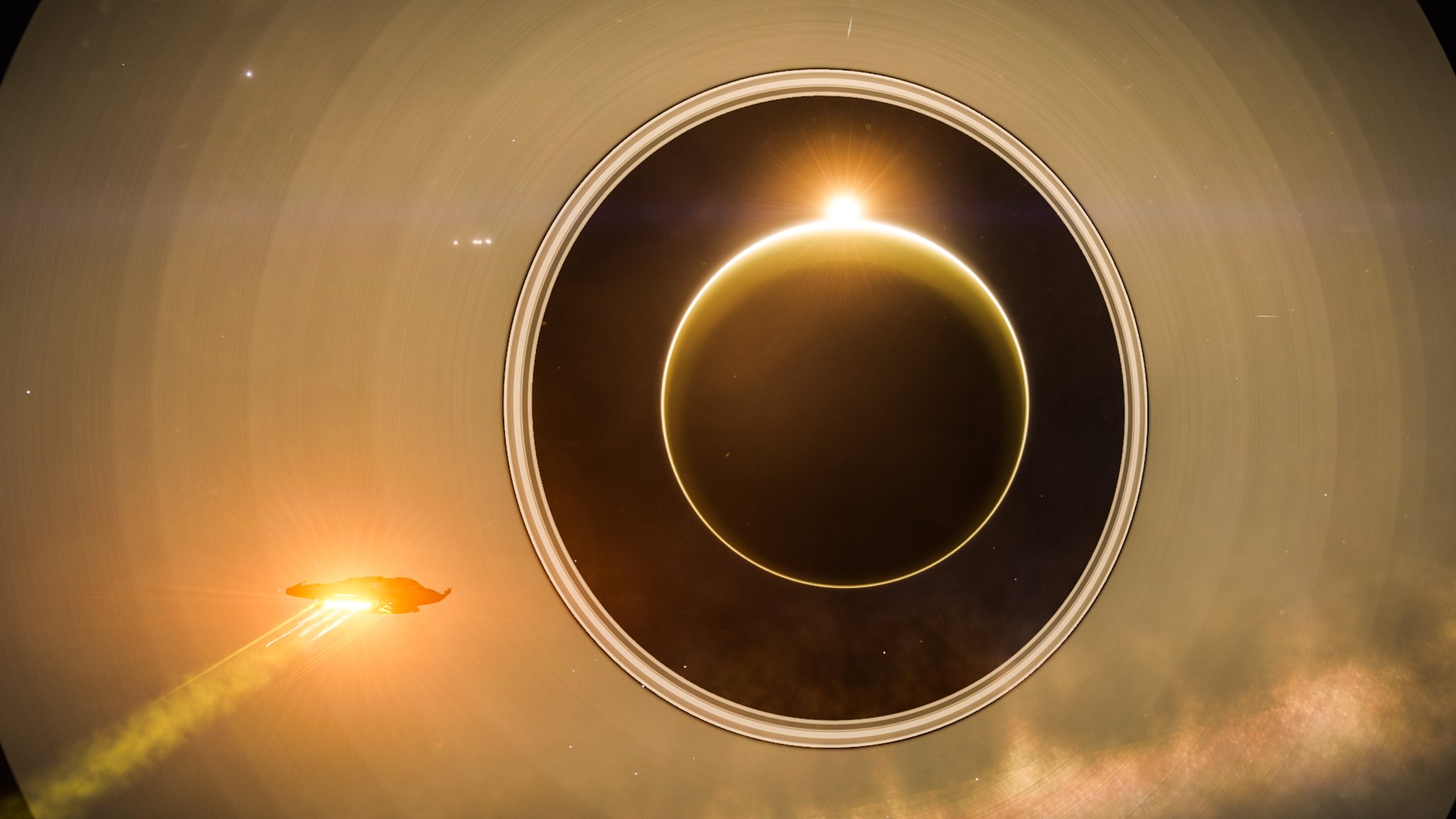 Videos of the Week
Three videos this week! Enjoy, commanders o7
Thank you: Eikoop, FRj and Isokix.

Day 272 – Expedition Aqua – K13 type energy entities… #EliteDangerous pic.twitter.com/jXn3ZJ3QAi

— Niibl (Paul Griffiths) (@Niibl) May 5, 2019
Feel free to share this article with your friends, and discuss this month's content!