This post is also available in: Français (French)
The September Update has arrived this Wednesday 18 in Elite: Dangerous, and the community is now thirsting for new adventures and content for the game.
The Fleet Carriers are coming in December, but what is there beyond, in 2020?!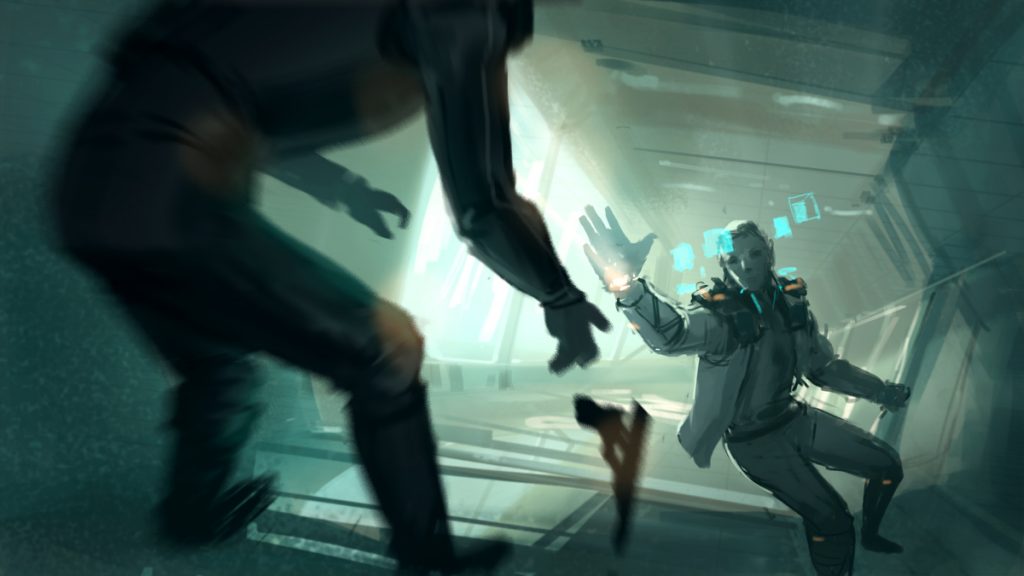 With a rather disappointing update bringing its share of problems after 6 months of waiting, the pilots are already getting impatient, eagerly awaiting the next narrative progression: the Interstellar Initiative #3.
Will Flanagan announced that the next event will start soon after the September Update.
At the moment, the developers are busy fixing the known bugs, and the list is regularly updated so cheers to the team 🙂

Many rumours are pointing at the "Space Legs" as the next major update in 2020. It would be a new gameplay in which we would directly take control of our commander.
With these following information in mind, it seems that the rumour could be ctrue, but there is no official confirmation:
The customization of our commander via the Holo-Me;
The ships interiors are much more refined and detailed, like the recent Krait Phantom;
The Project Watson for Elite: Dangerous, unfortunately leaked, led to references about "Space Legs", stellar & surface bases, ground battles but did not mention atmospheric planets;
Frontier have been looking for employees with expertise on AI vehicles programmers, or even equipment and weapons.
Nothing official at the moment, we will have to be patient.

With the ARX Currency and the excellent new tutorial, a few details have been noted by the community in the Holo-me scenery. They look changed and the details are finer.
Thank you to Filzar Geynep, Gamayun, Malhurian, Tomy10, Kralone, Tsuba and Vegassimus for their images.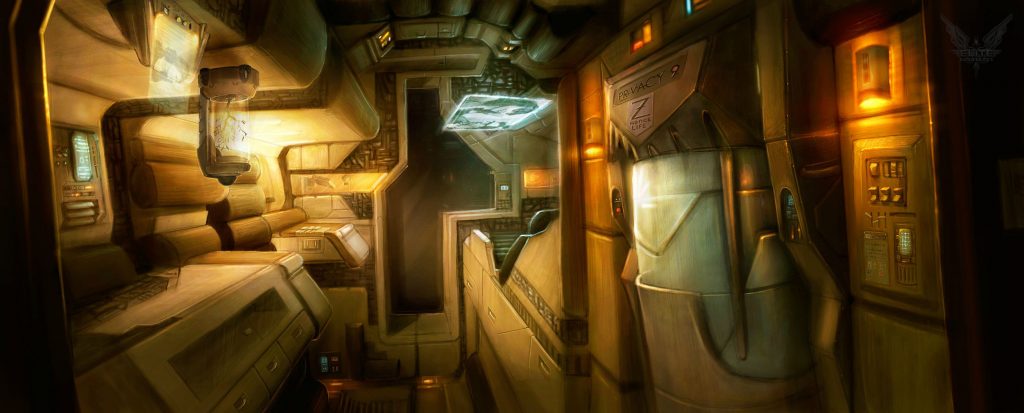 Many more things are coming for Elite: Dangerous:
The Fleet Carriers, for December;
The new Icy Planets that had been announced at the Lavecon 2018;
More ships like the Hawk, the Panther LX and others;
The overhauled Powerplay feature proposed by Sandro Sammarco, designer;
Le well known "Space Legs"… Prepare your Mag-Boots if this is confirmed, and your equipment, implants, weapons like we're doing with EDRPG! This is a very popular feature even for the developers, as shown in this video from 2014;
And many others… but for now, let's build our stories and enjoy the present moment. For everyone like me who is waiting for fresh and innovative content, I hope that 2020 will be the year of the good choices for Frontier.
What about you, what do you expect from Elite: Dangerous' future?