This post is also available in: Français (French)

As always, I share the news from Frontier Developments, and FDEV released their results yesterday, for the fiscal year FY2019.
The company being public, we can overview the results highlighting information concerning the economic health of the company, but also the progress of their current and future projects.


A Record Year
To be clear, in this year 2019, Frontier Developments PLC has gained +593% profits (+162% revenues) compared to the fiscal year 2018.
The year 2018 had already seen great profits, added to the +500% profits from FY2017 compared to FY2016.
You got it, FDEV makes money, big money that will go back into current and future projects.
£89.7m revenue, for £19.4m profits: these are the two main numbers from FDev in FY2019. These brings them to a whopping £35.3m Net cash.
Their next game is now announced: Planet Zoo, a PC simulation game allowing you to create and manage your very own animals parc. It is very similar to their previous game Planet Coaster which even takes the logo and game interface. The game's release is scheduled for November 5, 2019.
As recently announced, their Publishing partnership with Haemimont Games developers is well underway. The authors of the games Tropico and Surviving Mars develop in cooperation with Frontier a game that should come out in two years. This information matches with a previous leak that could lead to the game being a real-time strategy game; Which would also match with the types of games developed by Haemimont. This is the very first publishing partnership, and Frontier hopes to get many more.

Planet Coaster

, launched in November 2016, continues to lead its genre. Eleven separate

chargeable

themed expansion packs are now available, enabling existing players to

access substantial new features and content, and attracting new players into the Planet Coaster world of creativity and sharing. Planet Coaster base game unit sales passed 2 million units in January 2019.

Elite Dangerous

, launched in December 2014, continues to deliver experiences to active players whilst welcoming new ones.  In December 2018, Frontier delivered the fourth chapter of the Beyond season of free updates, which

added a number of gameplay features and further narrative to the Elite Dangerous universe.  In January 2019, Elite Dangerous crossed the 3 million base game unit threshold.
Planet Zoo will be Frontier's fourth major game release since the transition to self-publishing. Coming exclusively on PC on 5 November 2019, Planet Zoo will be the ultimate zoo simulation, featuring authentic living animals, rich management, and limitless creativity.
Despite the extremely slow development of Elite: Dangerous, games sales continue to be great and the other franchises allow FDev to jump higher each years, with impressive reports.
The "new era" 2020 update for Elite: Dangerous, whose features are still unknown to players, should be the next Frontier announcement, but we will have to be patient as the update is not expected before mid-2020, which could lead to a release end of 2020. A great deal of changes and new features are expected, as Zac Antonaci told us in August 2018, via the official forums.
If you like to play with the market shares, it's time to buy FDEV!
Comparisons with 2018
The launch of Jurassic World Evolution, coupled with the ongoing performance of the three franchises with Planet Coaster and Elite Dangerous, propelled the company to a record financial performance for 2019.
Revenues increased by more than 160%, to £89.7M for FY2019. Revenues were £34.2m in 2018, and £37.4m in 2017.
Profits reached £19.4m, up almost to 600% from the previous year. Profits were £2.8m in 2018, and £7.8m in 2017.
The company's Net Cash is £35.3m compared to £24.1m in 2018.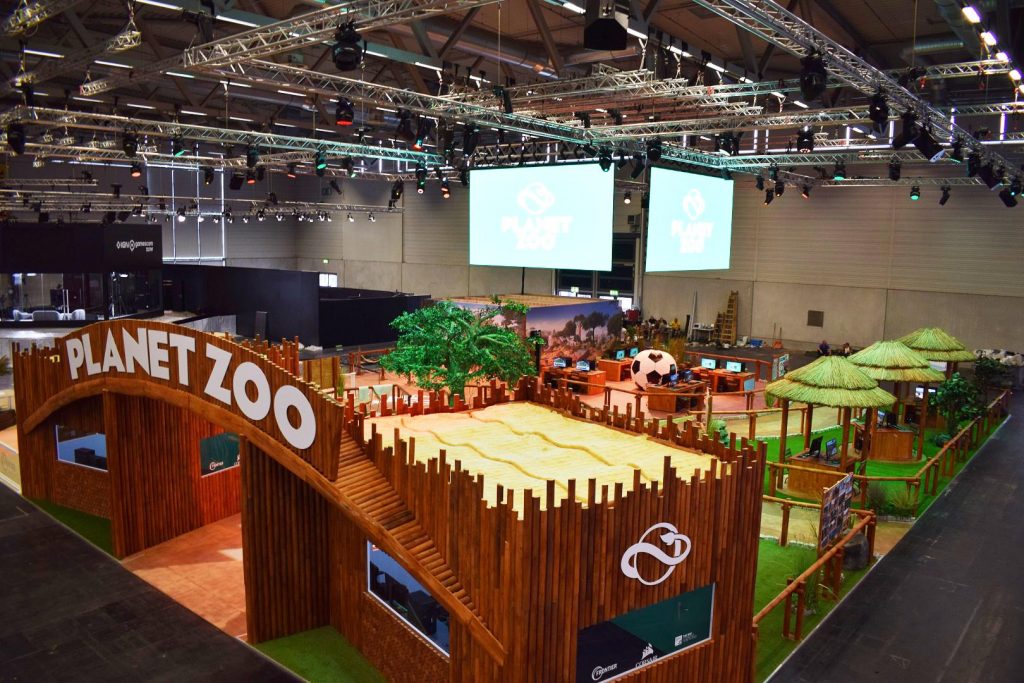 FDev 2020
The FY2020, from June 1 2019 to May 31 2020, should hit hard with the sales of Planet Zoo and the announcement of the Update for Elite: Dangerous.
From November 5 2019, FDev will get great profits from Planet Zoo, but the company doesn't think it will exceed the sales of Jurassic World Evolution. The game will only be released on PC and is not a worldwide known franchise.
The company expects to earn between £65m and £73m in revenue for FY2020, and so far their estimations have always been on point. Remaining to be seen, the profits generated on these revenues (Profits = Revenues – Expenses) between June 1, 2019 and May 2020 – From the already existing franchises & Planet Zoo. The revenues of FY2021 (from mid-2020) should therefore come from the great Elite: Dangerous update and the next game to be announced.
According to some leaks, which many points are now confirmed, we should see "JWE2" for FY2021, followed by a "PC2" (with Disney) in FY2022 ie mi 2021. And then in FY2023, mid-2022, the Real time strategy game developed with Haemimont Games, which would fit the official development plan. FY2024 for mid-2023 should see a survival game on the theme of Jurassic World.
You can find more details about Frontier Developments future plans via my previous article, highlighting the presentation from Alex Bevis, CFO FDEV