This post is also available in: Français (French)
Greetings commanders! Are you an adventurer?
You might want to take part in our expedition, and discover the unexpected. It is not the stars we conquer but ourselves.
EDSM – The Great Remlok Expedition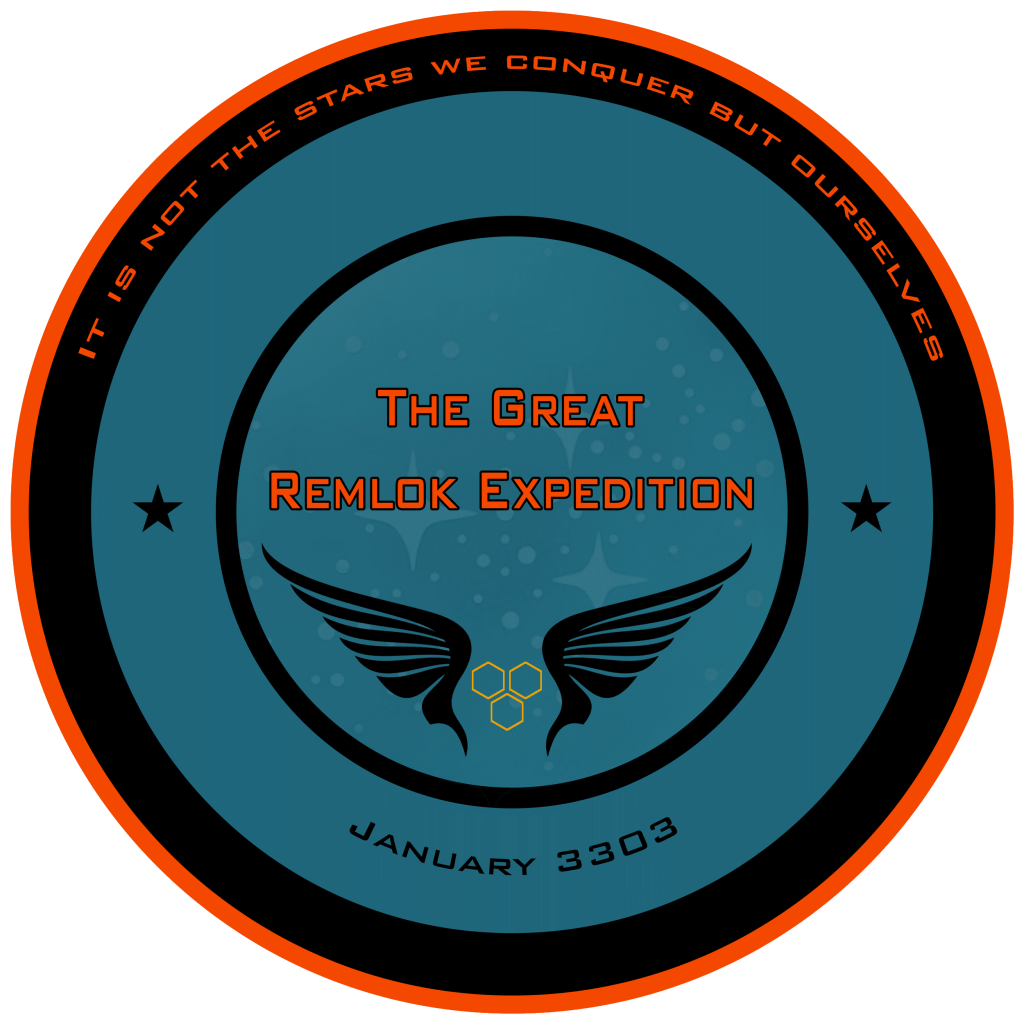 We'll start the GRE (Great Remlok Expedition) from the system Tellus, direction the Orion-Cygnus minor spiral arm. It is a side branch to the Perseus arm. The region proceeds from the Orio-Persean Conflux for another 25.000 LY before transitioning into the Orion Spur. There is a time limit, however feel free to explore, take your time.
If you aren't fully equipped your ship, Ahern Station is high-tech in the Tellus system. Nicou is living here and ruling the system. Feel free to outfit your exploration ship, and follow the local rules (Alliance of Independents Systems).
Join our Discord and have fun! Please tell us in the #general channel if you're taking part in this expedition. Are you ready for an adventure? Beautiful sights, credits, fame, Explorer ranks and memories are awaiting!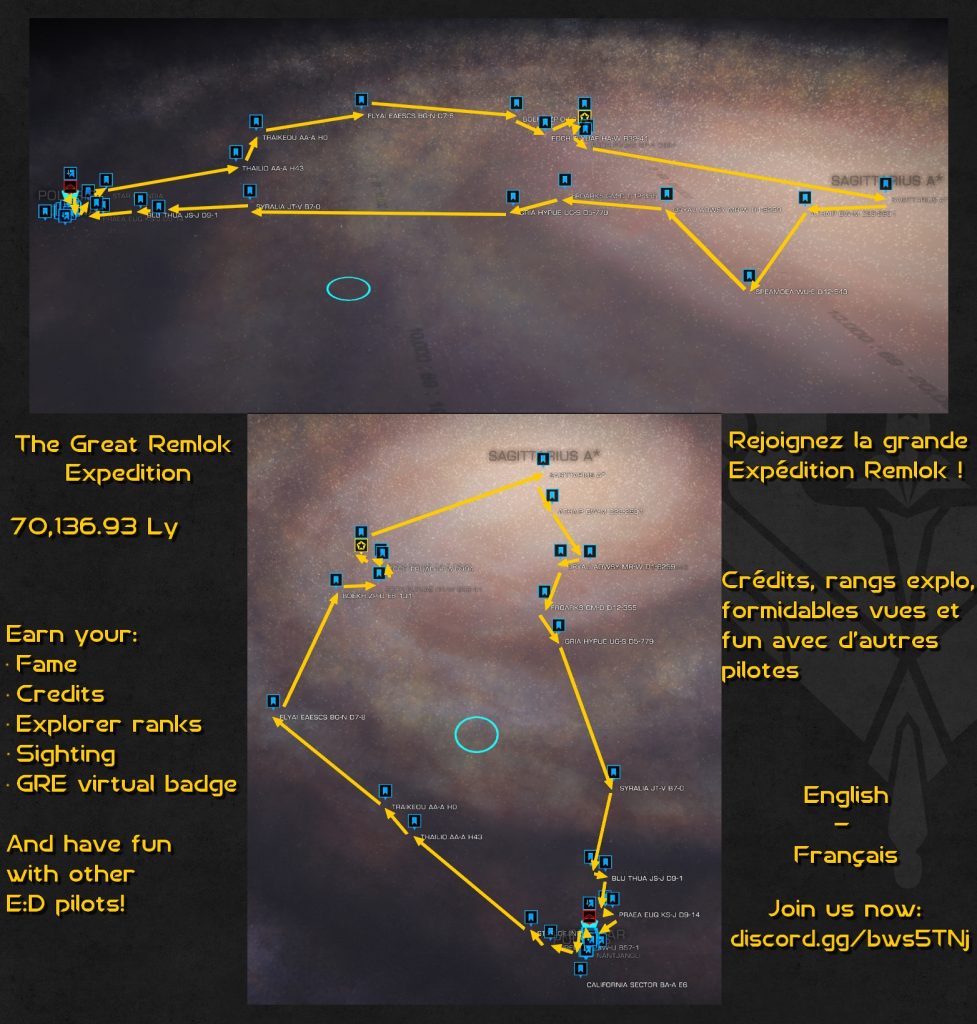 Join us, we'll depart live on Twitch Nicou12313 (mainly French)!
Date: January, 14th
Time: 10:30pm, CEST/GMT+1
Location: System Tellus, next to Ahern Station
Game mode: Any (the departure will be live in Private group Nicou)
Ships: Any
Rewards: Credits, the Expedition virtual badge, astounding views of the galaxy, fun with other pilots, explorer ranks
How to Register: Please join our Discord, and tell us about yourself in the #general channel. You will receive the Explorer rank in order to access a special channel. EDSM Great Remlok Expedition is also important in order to reach each milestones, and to tick the key systems you've already visited during the event!
Good luck explorers, may the FSD be with you o7