This post is also available in: Français (French)

The Lavecon 2017 has just begun this week-end (#Lavecon2017) and many Frontier developers have joined this event entirely handled by Elite: Dangerous players. The event aims to bring together the community, to play Elite and also board games, Larp, Cosplay, Lan, tournaments,… a lot of  fun!
→ Follow the Official Twitter, Lavecon
Some information about the Update 2.4 have been shared during the event. Let's do a recap o7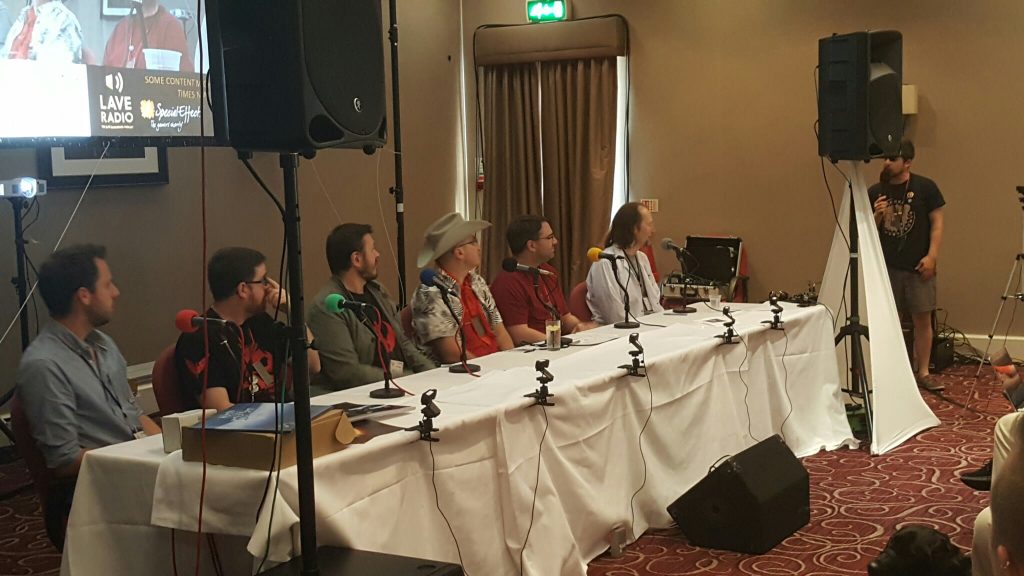 Details – Lavecon, 2.4 information
Discussions about Thargoids, nothing new, we summed-up everything here: 2.4 The Return and Truth & Fiction.
New weapons and modules could be used against Thargoids.
The Thargons, Thargoids drones, are indeed the scouting ships that we are currently encountering in-game.
Hull Repair Limpets will be added in 2.4, and we will be able to synthesise our own limpets.
Inbox enhancements, new filters, and a better UI.
We will no longer be able to sell Rescue pods (cryogenic pods) at the market, but the latter can be saved using the new Search & Rescue option. Your work will be rewarded, though. Wreck and debris zones will be improved.
It will no longer be possible to self-destruct with a Sidewinder in order to loose the bounties on your head.
 If you attack another player, you will have a Pilot's Federation Bounty on your head, added to the usual bounties. More details to come.
We will be able to rebuy our ship and pay our fines by selling our other ships in distant hangars.